Creating Cross-region Load Balancing
GSP157

Overview
This lab demonstrates how to create an HTTP(S) load balancer that forwards traffic to instances in two different regions. In this lab you create four Compute Engine instances, two each in two different regions. You then configure the rest of the system so that incoming connections are sent to the appropriate instance.
The resources you create connect together as shown here: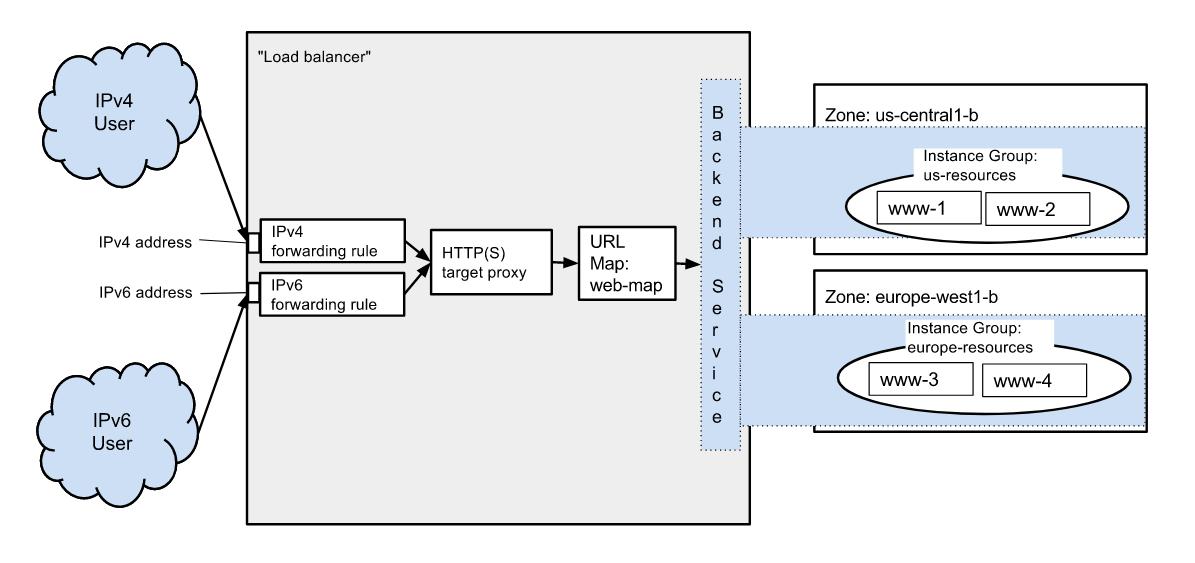 Join Qwiklabs to read the rest of this lab...and more!
Get temporary access to the Google Cloud Console.
Over 200 labs from beginner to advanced levels.
Bite-sized so you can learn at your own pace.
Join to Start This Lab
Score
—/30
Create two instances in us-central1 region (zone: us-central1-b)
/ 5
Create two instances in europe-west1 region (zone: europe-west1-b)
/ 5
Reserve IPV4 address, create instance groups and health check
/ 10
Create backend services and add instance group in it
/ 4
Create a URL map and target HTTP proxy to URL map
/ 6
Welcome to Your First Lab!
Skip